WANTED!!!!!!!!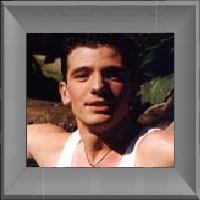 JOSHUA SCOTT CHASEZ
AKA: JC
Born on August 8, 1976 in Bowie, Maryland
JC'S FAVOURITE THINGS
Actors/Actresses: Sean Connery, Harrison Ford, Mel Gibson, Meg Ryan, Michelle Pfieffer
Colors: Black and Silver
Food: Chinese
Drink: Water
Bands and music : Stevie Wonder, Seal, Brian McKnight, Sting, Billie Holiday, the Temptations, and also he loves rap, hip hop, and jazz!
Movies: all Star Wars , Indiana Jones
sport : football
Holiday: Christmas

OTHER NEAT FACTS ABOUT JC
He really dislikes liars and fakes
First thing he notices about a girl is her eyes
JC has a bad habit of procrastinatib=ng, (Putting things off till later)
JC Drives a Jeep
He sings while he's in the shower.
He dances in front of the mirror .
JC Loves to go Clubbing, dancing, Listen to music, singing, hanging with the guys, sports .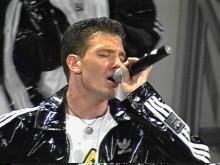 BACK TO MAIN PAGE
WEB DESIGN BY LADY FARCLY ©2000