WANTED!!!!!!!!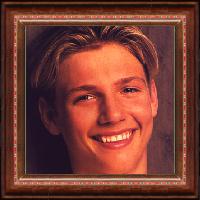 NICKOLAS GENE CARTER
AKA: Nicky, Frack, Chaos
Born: January 28 , 1980 in James Town New-York USA
Currently residing in Tampa, Florida
Hair: Blonde Eyes: Blue Height: 180cm (6 or 6'1) Weight: 60 to 64kg
Nick is an Aquarius
Nick's Family
Bro's and Sis's: Aaron and Angel (Twins born: 7/12/87), Lesley , Bobbie(B.J.)
Dad and Mom: Bob and Jane (mom cuts his hair for him!)
Nick's Favorite things
Pizza, Coke, the colour Green,
football team: Tampa Bay Buccaneers,
Cologne: Gravity,
Bands: Nirvana, Journey,
School Subjects: History, Science, English, Gym;
TV Show: Mad about you, the X-Files,
Movie: Aliens, Braveheart,
Holiday: Halloween
Other Cool Nick Facts
Drives a Camaro Z28
Hobbies include: Basketball, football, baseball, speedboats, his drums , Nintendo games, drawing comic book characters.
Are you the babe for Nick? 1) personality is most important. 2) Someone honest, loyal, romantic. And finally 3) who loves him for who he is not what he has or what he does.
His dream Datewould be a walk on the beach
His dream vacation would be visiting Australia, Florida Keys and Spain
Nick and Aaron share a room at home and on the road usually Nick shares a room with Brian.
Nick is afraid of the dark.
He listens to all kinds of music.
Nick is the prankster of the group.
Nick is a licensed scuba diver .
Nick says that he would definitely date a fan.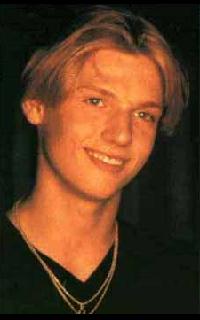 BACK TO MAIN PAGE
WEB DESIGN BY LADY FARCLY ©2000