WANTED!!!!!!!!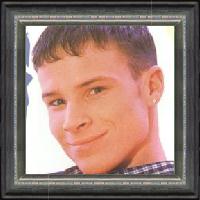 BRIAN THOMAS LITTRELL
AKA: B-Rok, Frick, B
Born on February 20th 1975, That means he's a Pisces.
Brian was born in Lexington, Kentucky.
Brain's Family
His new wife is Leighanne Wallace. His parents are Jackie and Harold Littrell and he has an older brother Harold and he has several pets.

Height: 5'8" weight: Unknown Eyes: Blue Hair: Dark Blonde/Brown
shoe size: 10
Brain's favourite things
Food: Macaroni and Cheese
Drink: Ice Tea
After Shave: Photo de Lagerfeld, Ralph Loren Safari Car: BMW
Movie: Star Wars and any Jim Carrey movies
TV Show: Friends, reruns of Fresh Prince Of Bel Air
Ice Cream Flavour: Vanilla Choc Chip
Colour: Blue

Other Great Brian Facts
Has a fear of heights
He bites his fingernails
His best friend: Chris Cawood (from schooldays)
Brain likes to play b-ball, do weightlifting, golfing and singing.
Brain can play the trumpet and guitar.
He went to Landsdowne Elementary School, Tates Creek High School
And Brain has been influenced by Boyz II Men, Luther Vandross, Brian McKnight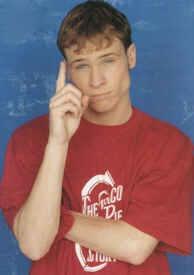 BACK TO MAIN PAGE
WEB DESIGN BY LADY FARCLY ©2000