WANTED!!!!!!!!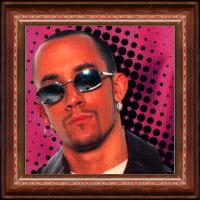 ALEXANDER JAMES MCLEAN

AKA: A.J., Alex, Bone, Boner, Mr. Cool
Born in (south or West) Palm Beach, Florida (USA) (Conflicting information)
ON: Janruary 9, 1978 , means he's a Capricorn.
Height: 5'10 or 11 (conflicting Information)
Weight: 114 to 140 lbs(conflicting Information)
Hair Colour: Dark Brown natural, however it changes. (You think??????)
Eyes: Brown although he has been known to wear colour contacts for a change
AJ has several tattoo's and peircings, the newest being his chin peircing.
AJ's Family
His Mom Denise, divorced his father Bob when A.j. was only 4 years old. He has German Grandparents, Adolf and Ursula. I would Imagine on his mother's side cause McLean isn't a very german name, but I could be wrong.
AJ's Favourite Things
Color: Yellow
Instruments: Bass Guitar and Saxophone
I know what u Did Last Summer and Devil's Advocate
Movie Star: Dustin Hoffman
School Subject: English
Food: McDonald's double quarter pounder meal super sized with a coke and ice tea, no lemon
Music: Boys 2 Men, Silk and the blues
Past Times: Playing volleyball, basketball, song writing, the repetitions with the band and visiting old school friends
Chocolate Bar: Hershey's Cookies And Cream
Book: Witches
T.V. Show: Boy Meets World, Seinfeld
Drink: Orange Juice
Ice Cream Flavour: Mint Chocolate Chip
Cologne: C.K One
Type Of Clothes: Calvin Klein, Tommy Hilfiger, Nautica
AJ Loves to
Dance, Writeing poetry, Dye his hair often and all sorts of colours
AJ loves driving his Lexus.
Are you the Babe for AJ?
AJ has been quoted saying this.
"I like their eyes. I have to look into her eyes because if I could look deep part those eyes it's like, 'Wow!' And I like long hair. I don't care if they are fat, skinny, tall, short.."
Other AJ Facts
AJ would love to get a college degree
He has been a Ventriloquist and had Prev. Experiences in TV, commercials and musical theatre
AJ is influenced by such musical artists as: Luther Vandross, Whitney Houston and The Temptations.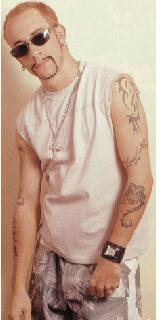 BACK TO MAIN PAGE
WEB DESIGN BY LADY FARCLY ©2000